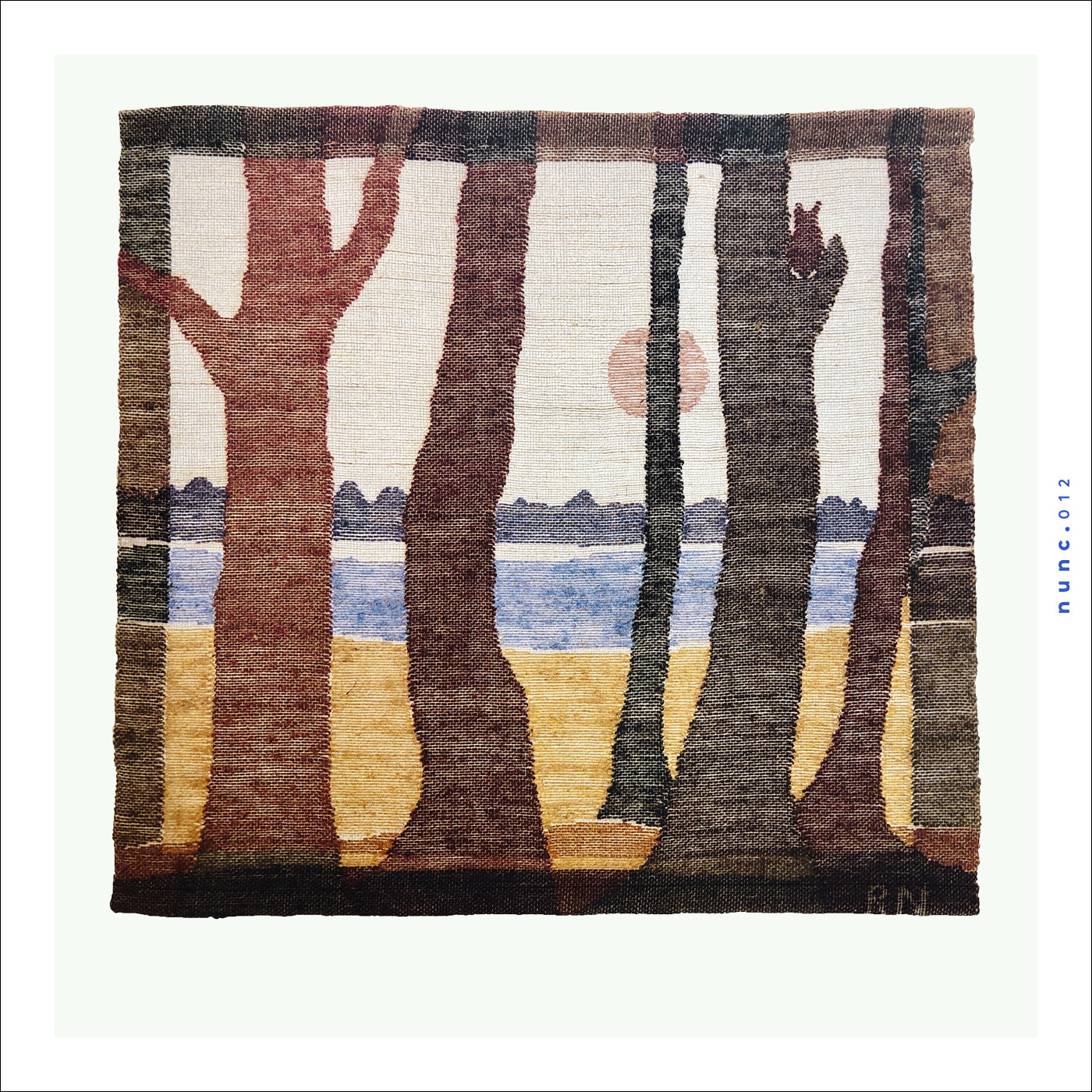 « Thorough exploration of tonals worlds through the strings and body of four electric guitar »
« Exploration minutieuse de mondes tonales et leurs intrication à travers le corps et les cordes de quatre guitares électriques »
Cette composition a été écrite en 2018, pour le quartet de guitare électrique Sähkökitarakvartetti de Lauri Hyvärinen, qui en enregistra et en joua en concert une partie.
Lors d'un passage de Lauri à Paris, nous avons mis en place un quartet de circonstance afin de faire vivre la pièce dans son intégralité sur support: avec Lauri, Richard Comte, Jean-Sebastien Mariage, et Simon Henocq. La pièce fut enregistrée en quelques heures dans le studio de Richard, à Montreuil.
Elle est le résultat d'un intérêt croissant de ma part pour la composition, la partition, en direction d'instruments de musique bien reconnus en tant que tel… après avoir, ces dernières années, presque exclusivement travaillé à travers l'improvisation et la création « d'objets sonores ».
La découverte de l'intonation juste, qui pose pour principe d'utiliser comme materiel sonore les relations tonales des partiels harmoniques, éléments fondamentaux du son, a joué le rôle de déclencheur.
Avec pour conséquence des mondes de possibilités, en lien avec le son comme phénomène physique, et comme enjeu mathématique, émotionnel, social…
Quatre guitares, chacune accordée dans un système qui lui est propre, en relation avec un nombre premier distinct, avec pour point de départ la tierce sol si entre les cordes IV et V de la guitare;
tierce majeure pythagoricienne (de ratio 81:64), tierce majeur juste (5:4), tierce « neutre » de ratio 11:9, et tierce « septimal » 9:7;
quatre guitares pour quatre mondes tonales, ou l'essentiel se passe dans l'intervalle, dans la relation que les sons se créent par eux-même. Un certain rapport architectural, ou chaque note pourra être poser « là », au milieu d'un microcosme qui la dépasse mais dont elle est rouage.
Avec pour fil directeur l'idée de dévoiler une forme de joie simple et modeste des sons, qui pourront nuancer, colorer les espaces et les être ou/pour qui ils seront diffusés.
Merci à Richard, Lauri, Simon et Jean-Sebastien, à Riitta Nelimaarka, et à Taku Sugimoto.
This composition was written in 2018, for Lauri Hyvärinen' electric guitar quartet « Sähkökitarakvartetti « , that recorded and played live some fragments of it.
During the time of a transit of Lauri in Paris, we put together a quartet in order to record the piece entirely, with Lauri, Richard Comte, Jean-Sebastien Mariage, et Simon Henocq. The recording was achieved in a handfull of hours in Richard's studio, in Montreuil.
This piece is the result of a growing interest I have for composition and score toward musical instruments regarded as such…
After having almost exclusively worked, those last few years,through improvisation and the creation of sound devices, or self made instruments.
The exploration of just intonation, which ask as a principle to use as sonic material the relationship between harmonic partials, fundamental elements of sound, was a trigger. The worlds opened are countless, and link our experience of sound to its existence as a physical phenomena, and to mathematical, social and emotional issues…
Four guitars, each tuned in their own system, in relationship to a distinct prime number, with, as a starting point the third G B between strings IV and V of the guitar; Pytharorician third (with a ratio of 81:64), « pure » major third (5:4), « neutral » majeur third 11:9, and « septimal » third, 9:7;
Four guitars for 4 tone worlds, where the essential is in the interval, in the relationship that the sounds creates by themselves. A certain type of architecture, where each note can be placed « there », in the middle of a microcosm which overpass them but where its role is essential.
With, as a conducting line the idea of unveiling a form of simple and humble joy of sounds, which could nuance, color the spaces and beings where/for whom it will be played.
Crédits :
Jean-Sebastien Mariage, Richard Comte, Simon Henocq, Lauri Hyvärinen: guitares
Enregistrement : Richard Comte et Simon Henocq
Mixage : Léo Dupleix
Mastering : Richard Comte
Illustration : Riitta Nelimaarka extrait de « Galleria », Wsoy, 1982
Graphic Design : Studio Punkat