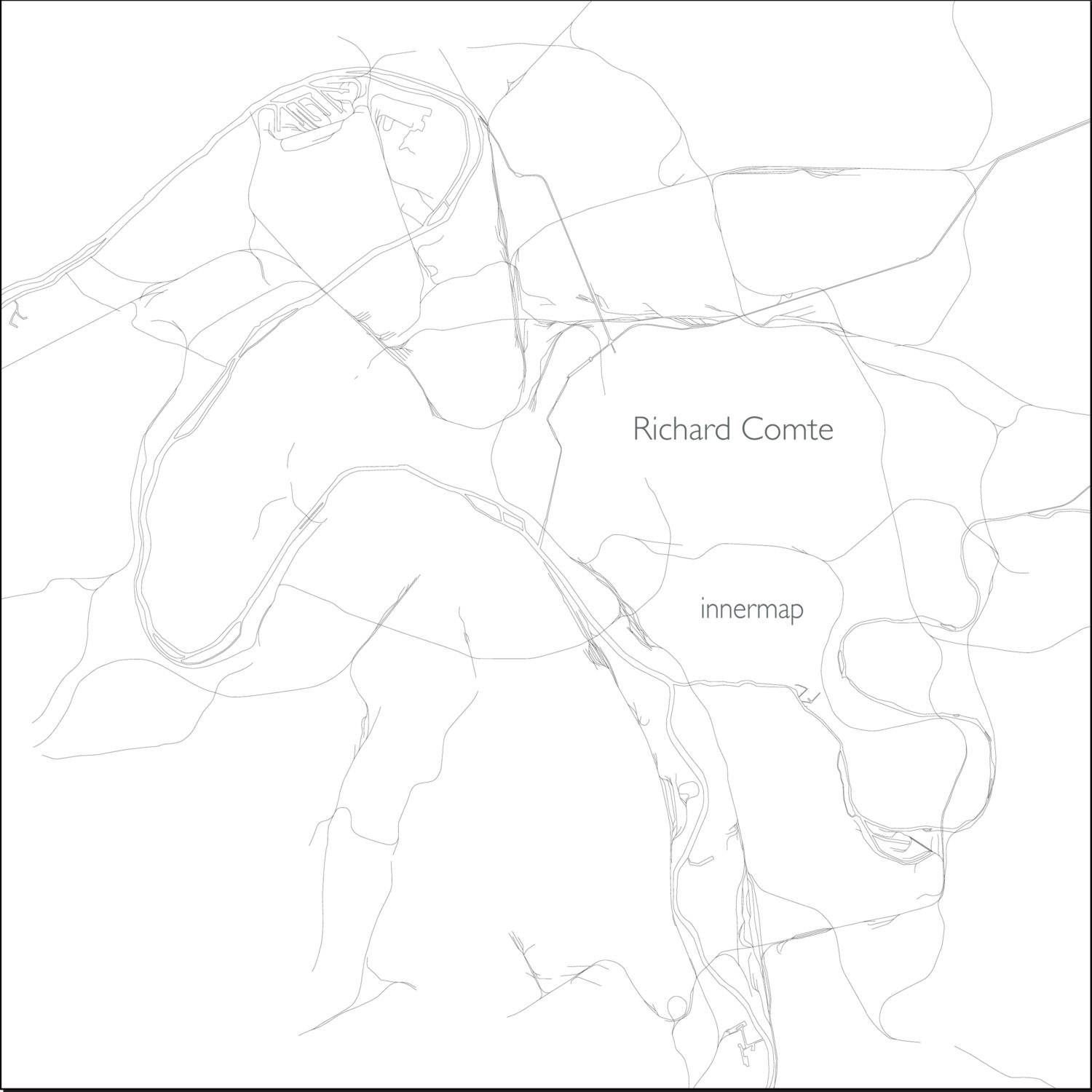 This Album is a Coproduction with the labels COAX Records & RAT Records
InnerMap is a project dealing with the perception and representation of physical space
.The memory of towns and cities – and the quasi-organic nature of their networks with their ebb and flow – are central to the work, acting as a metaphor for an internal, mental, cartography.
Each piece refers to a place indicated by GPS co-ordinates, and can be played back in any randomly-determined relationship with the other pieces – reflecting the many and complex possible connections between physical spaces. In this way, the performance of improvised music for guitar offers a succession of interconnected sonic landscapes. Powerful and overwhelming electrical drones saturate the environment;
acoustic resonances liberate and open the space to new colours which enable an internal unfolding, a sensitive and immersive sonic experience.
Richard Comte : guitar
Recorded by Richard Comte at Performing Art Forum's Chapel in July 2012 Mixed and mastered by Richard Comte in Brussels in November 2012