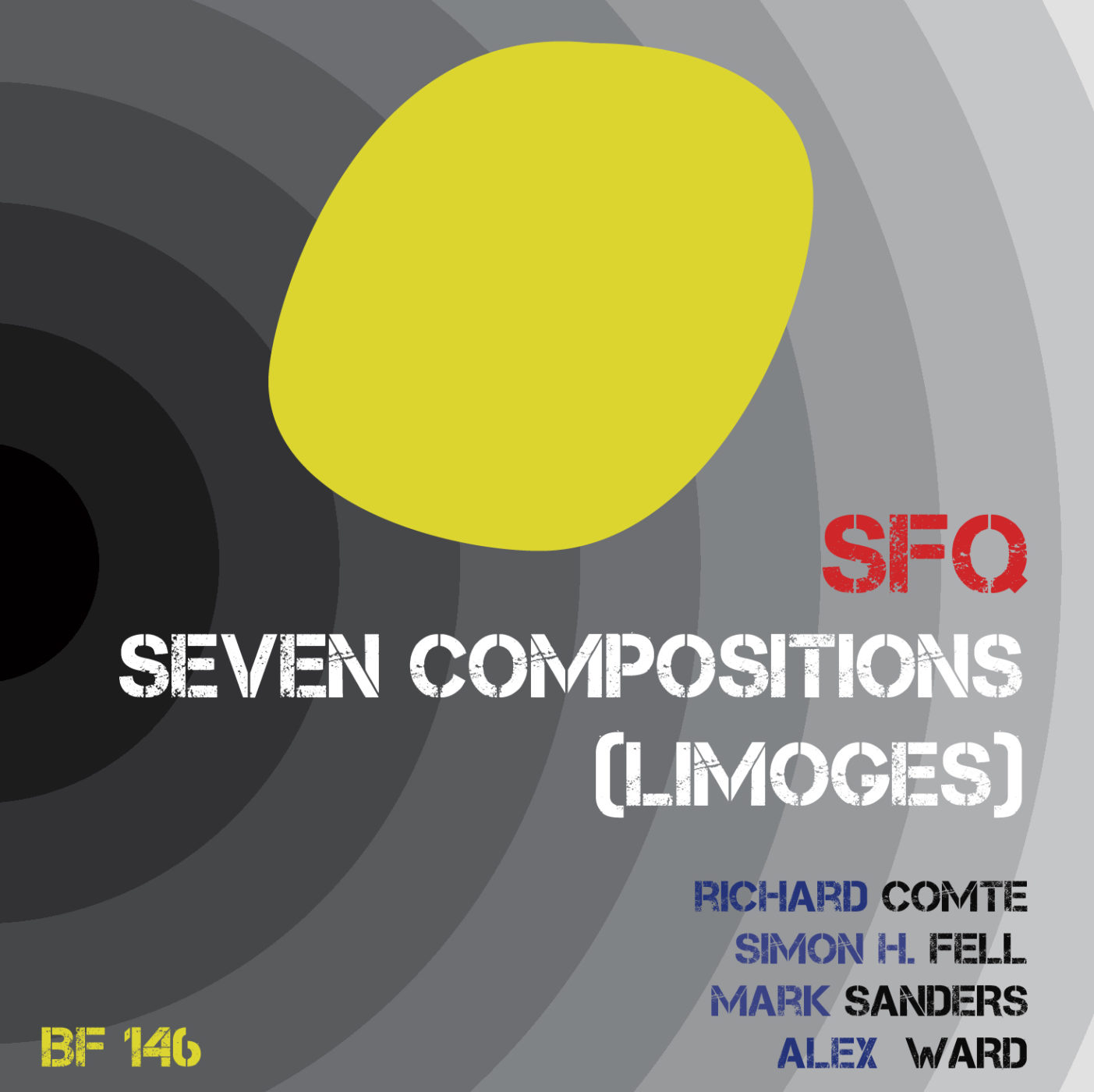 coproduced with Bruce's Fingers Records
In 2011 Simon was invited to present some of his compositions at a jazz festival in Limoges, France. He put together a crack team of old and new friends, and the quartet explored excerpts from over 20 years of Simon's back-catalogue. Needless to say, the selection includes free improvisation, abstract modernist composition and hard-driving swing.
A wonderful document of a great gig.
Alex Ward: clarinet
Richard Comte: guitar
Simon H. Fell: double bass
Mark Sanders: drums & percussion
Bruce's Fingers BF 147 – NUNC. 017
2011 (63 mins.) digital & CD
© Bruce's Fingers – NUNC. 2020
No. 70b: Liverpool 1a [9:12]
clarinet/percussion (+guitar) [1:44]
No. 51g: Limoges Frame + Rectangles [8:29]
No. 75f: Positions 6 & 7 [8:23]
No. 10.5.26: Lonely Life [8:20]
No. 10.5.21: Recording with Roger [6:48]
clarinet/double bass [3:39]
No. 10.5.29: Barrenness of the Imaginative Faculty in the Production of Modern Art II [4:46]
clarinet [3:33]
No. 51h: Limoges Rectangles + Frame [8:38]
tracks 1, 3-6, 8 & 10 composed by Simon H. Fell ¦ © Fell 1986-2007
track 2 composed by Alex Ward/Mark Sanders/Richard Comte ¦ © Ward/Sanders/Comte 2011
track 7 composed by Alex Ward/Simon H. Fell ¦ © Ward/Fell 2011
track 9 composed by Alex Ward ¦ © Ward 2011
recorded 13th November 2011 at the Festival Éclats d'Émail,
Théâtre Expression 7, Limoges, France
recorded by Richard Comte
mixed & mastered by Simon H. Fell
layout & graphic design by SHF