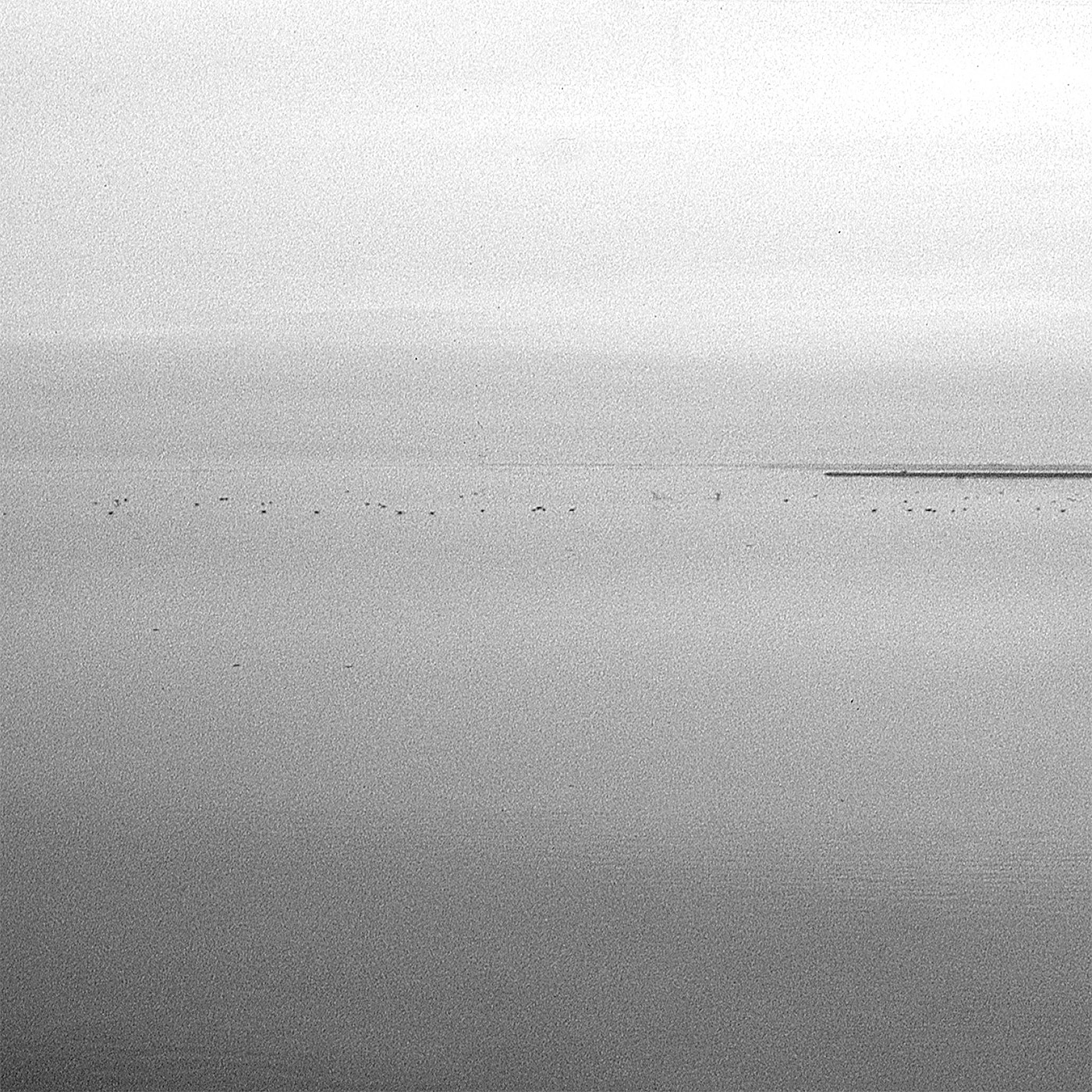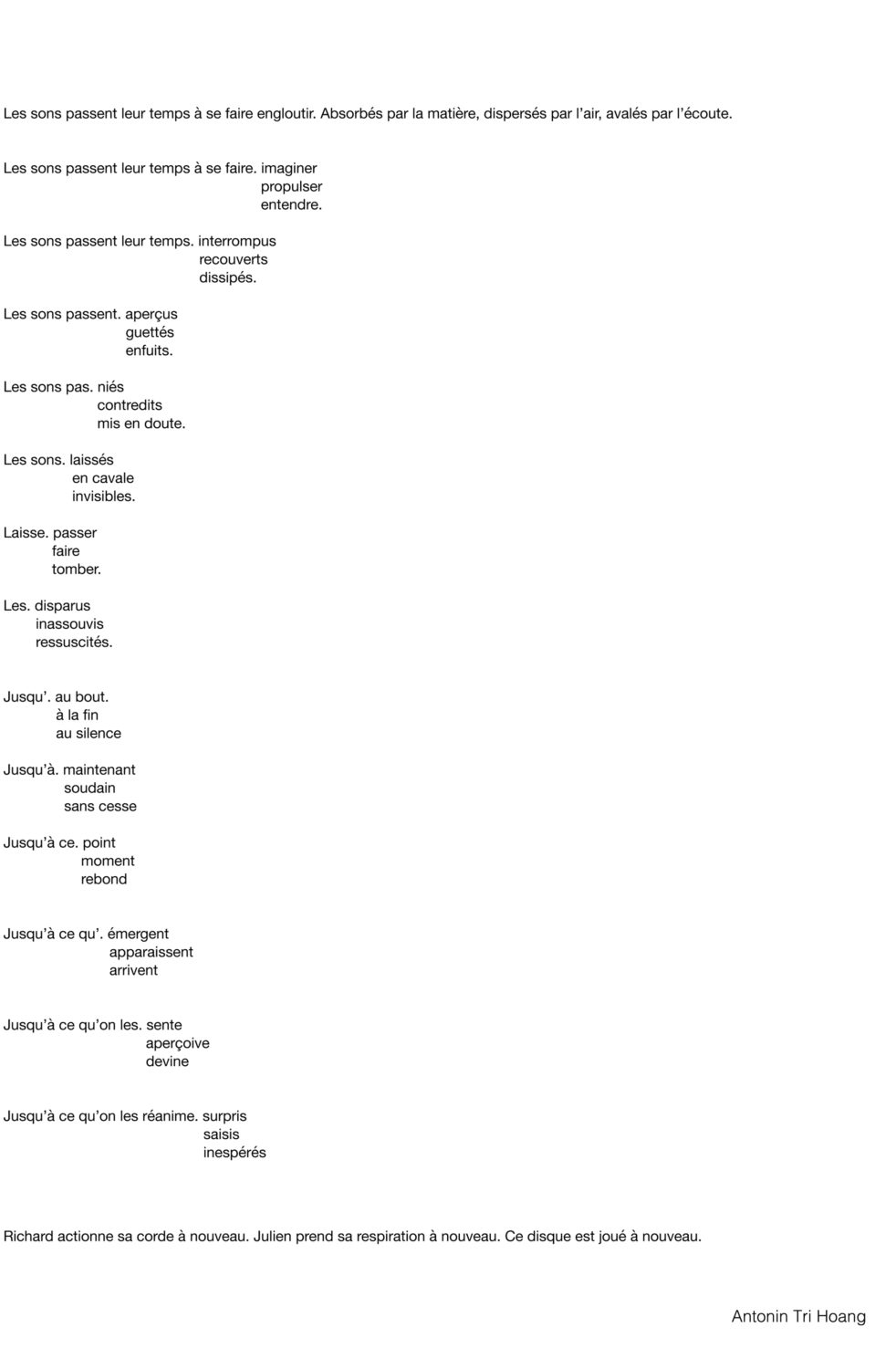 Richard et Julien se sont rencontrés il y a plus de 10 ans, et n'ont dès lors jamais cessé de jouer ensemble. Jouer en duo s'est imposé naturellement, nécessairement ; une façon évidente de creuser ce qu'ils aiment explorer dans différents contextes – cette musique du silence, de la lenteur, du résonnant… De la mémoire aussi. Sujets qu'ils abordent ici à travers le symbolisme de quatre îles disparues : Vordonis, dans la mer de Marmara, en partie submergées par un tremblement de terre au début du XIe siècle, Lohachara, dans le delta du Gange, engloutie en 2006 notamment par la hausse du niveau de la mer alors qu'elle habitait environ 6000 familles, Semionovski au nord de la Russie, et Elugelab, pulvérisée en 1952 par le premier essai américain d'une bombe H.
"Aujourd'hui déjà, l'Histoire n'est plus que le grêle filin du souvenir au-dessus de l'océan de l'oublié, mais le temps avance et viendra l'époque des millénaires avancés que la mémoire inextensible des individus ne pourra plus embrasser; aussi des siècles et des millénaires tomberont par pans entiers, des siècles de tableaux et de musique, des siècles de découvertes, de batailles, de livres, et ce sera mauvais, parce que l'homme perdra la notion de soi-même, et son histoire, insaisissable, inembrassable, se rétrécira à quelques signes schématiques dépourvus de sens."

Extrait de 'La plaisanterie', Milan Kundera
Richard and Julien met more than 10 years ago – Since then they never stopped playing together. Working in duet seemed natural. A necessity. An obvious way to dig what they love to explore in other situations – a music made of silence, slowness, resonances… memory also. Here they deal with these themes through the symbols of four sunken islands : Vordonis, in the Marmara sea, partly submerged by an earthquake at the beginning of the eleventh century ; Lohachara, in the Ganges delta, submerged in 2006, mostly by the rise of the sea level, while around 6,000 families where living here ; Semionovski in the North of Russia ; Elugelab, pulverized in 1952 by the first American test of an H-bomb.
Julien Pontvianne : Tenor Saxophone
Richard Comte : Guitar
Rémi Vinet : Photos
Antonin Tri Hoang : Text
Studio Punkat : Graphic Design
Recorded mixed and mastered by Richard Comte.