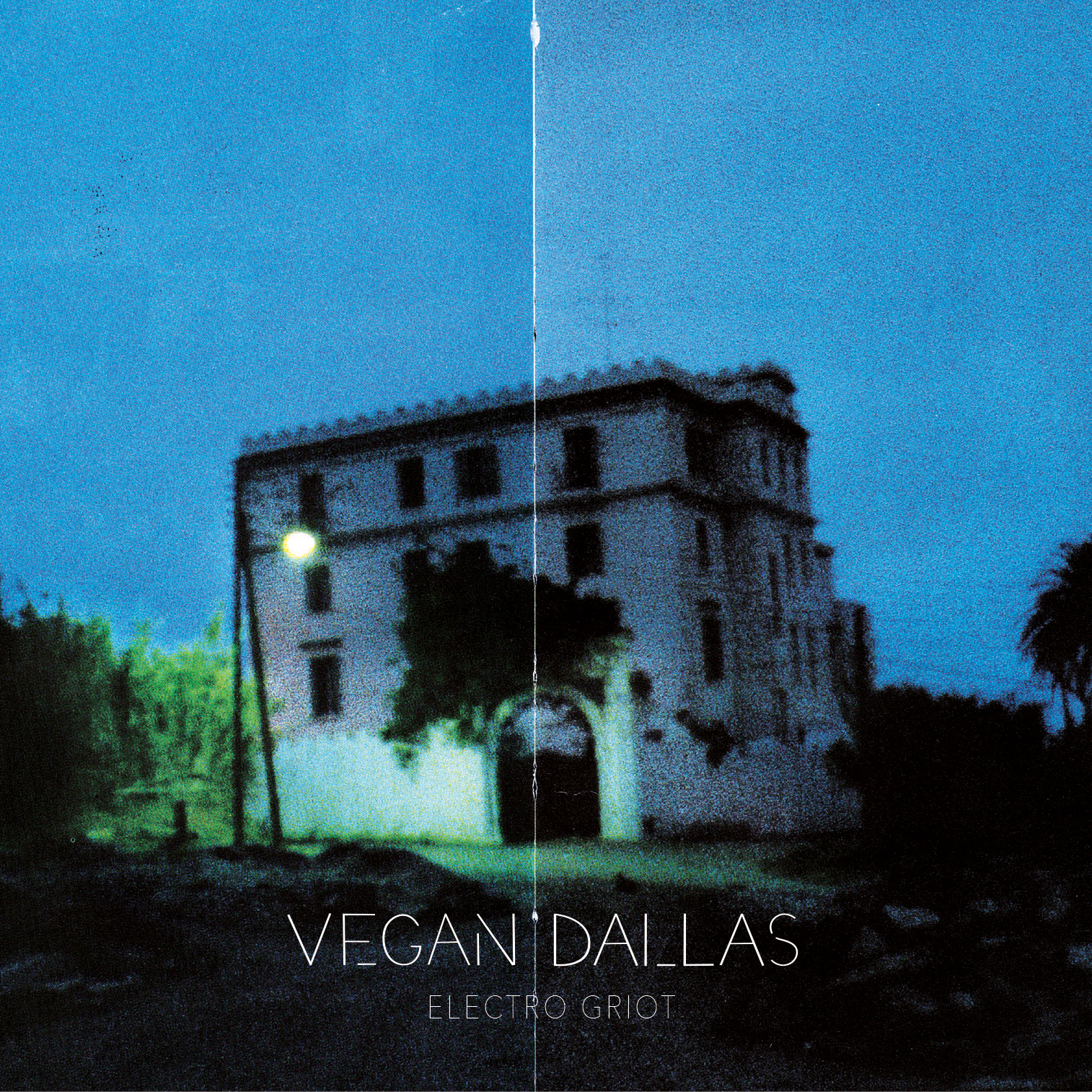 This Album is a Coproduction with the label COAX Records
Marked by primitive rhythms and sensations as much as by rich and complex sounds, the music of VEGAN DALLAS simultaneously evokes both distant imaginary sonorities and the urban universe around the Parisian périphérique. Convulsively constructed on a unique instrumentarium, VEGAN DALLAS' live set reveals the powerful life force embedded within each individual. The sounds penetrate the bodily organs, imprinting their rhythms on our cells, liberating our energy.
Empreinte de rythmes et de sensations primitives autant que de sons riches et complexes, la musique de VEGAN DALLAS convoque à la fois des imaginaires sonores lointains et des univers urbains proches du périphérique parisien. Construit sur des principes de transes et joué sur un instrumentarium unique, le set live de VEGAN DALLAS vient révéler le mouvement de vie puissant inscrit dans chaque individu. Les sons pénètrent les organes, les rythmes impriment les cellules, l'énergie se libère.
Julien Chamla : Batterie – Harpe Basse
Benjamin Flament : Percussion – Voix
Simon Henocq :  Electroniques
Richard Comte : Guitare – Voix
Recorded and Mixed by Adrian Bourget @ L'art Scène Studio, Bourgoin Jailleu
Mastered by Raphël Jonin
Artwork by Solène Chesnais
Album Electro Griot
https://nunc-nunc.bandcamp.com/album/vegan-dallas-electro-griot