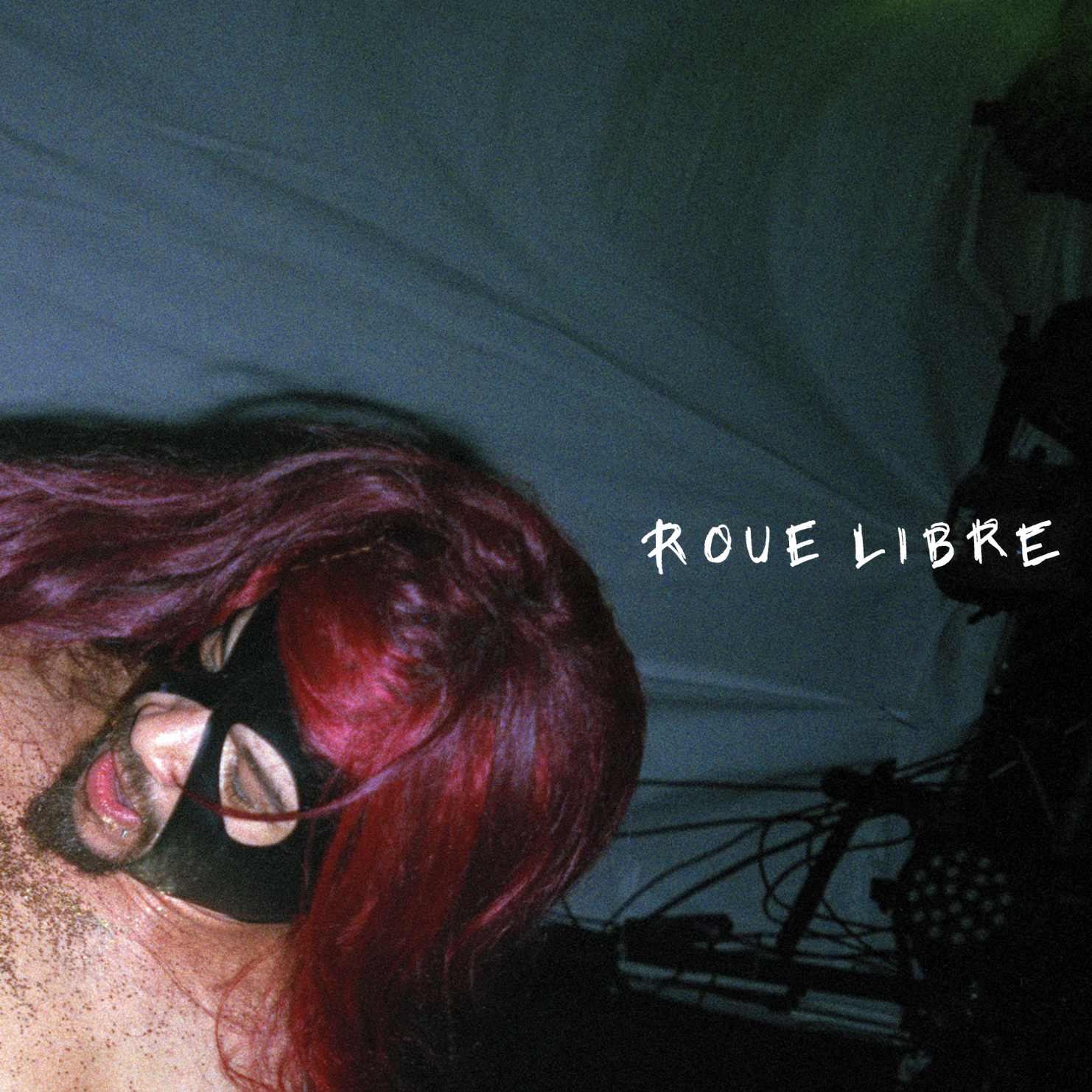 Roue Libre
Titanomakhia E.P.
"Everything back to abnormal"
Roue Libre charge headlong against a wall of taboos, leaving buried secrets exposed and bleeding in their wake.
Their first E.P. Titanomakhia takes on provocative subjects with sensual brutality, dismantling the delicate discretions of decency.
This brotherhood of hypersensitive urgency drives backwards along the motorway of nightmares. They have no problem combining acerbic humour and poetical wildness, since they are above all heavenly ogres who need to publicly reveal all.
Naked in the wind, their eyebrows lightly wrinkled, they decide to live everything, sending down roots charged with the power of an electric romance.
Freewheeling as both a creed and a manifesto: "when nothing makes sense any more, trust in the balance of disorder".
Roue Libre
Titanomakhia E.P.
genre : freerock / pas de pilote et tous pour un.
« Tout va rentrer dans le désordre ».
Roue Libre aborde les tabous en se cognant la tête dans le mur et en laissant saigner tous les silences trop longtemps ensevelis.
Leur premier E.P, Titanomakhia aborde les sujets qui fâchent avec une sensuelle brutalité et ceux qui réparent avec pudeur et secret.
Ces frères de pulsion et d'hypersensibilité pratiquent la marche arrière sur l'autoroute dans leur cauchemars. Ils ont beau avoir l'humour acerbe et la poésie qui craque, ce sont avant tout des ogres célestes qui ont besoin de tout dire et que ça se sache.
Tous nus face au vent, les sourcils légèrement plissés et décidés à tout vivre, ils font pousser leurs racines à la force d'une romance éléctrique.
La Roue Libre comme credo et manifeste: « quand plus rien n'a de sens, faire confiance à l'équilibre du désordre ».
Anouck Hilbey.
Richard Comte – Guitar, Bass, Voice
Théo Lanau – Batterie
Quentin Biardeau – Saxophone, Keyboards
Improvisations enregistrées Live en Février 2016 par Richard Comte avec l'aide de Kevin Beaugendre à L'Astrolab, Orléans
Re-recording & Editing par Roue Libre
Mixé et Masterisé par Richard Comte
Photo: Manifa N'Diaye, Graphisme: Théo Lanaud